Introduction - "OBSOLETE" QuickSet (QS series)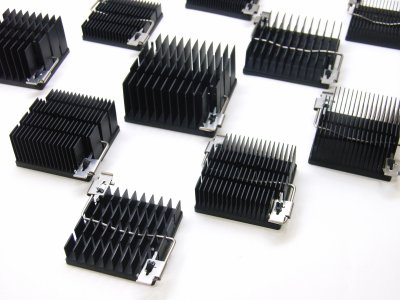 Note : This page is for the obsolete QuickSet series, QS. In Jan-2018, the QuickSet series was revised from the QS to the QT. However, we will continue to supply the QS series and offer product support. Details
Heat sinks are mounted directly to the board by a Z-Shaped Wire Clip, but only take up a minimum of board real estate. Attachment force and shock loads are transmitted to the PCB instead of the chip and solder balls. The compression load from the clip applies the appropriate mounting force for the heat sink and generates the pressure required for proper thermal interface material performance.
Clip applies preferable compression load to the solder balls instead of undesirable tension or shear.
Higher performance thermal interface materials like grease or phase change material can be used instead of tapes or adhesives.
Rework is easy when compared to heat sinks attached by tapes or adhesives.
PCB Board Holes
A minimum of 2 through holes are required in the board. The hole diameter must be 1.8mm(.071").
Features and advantages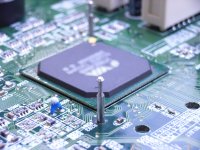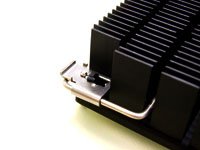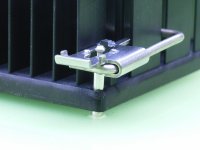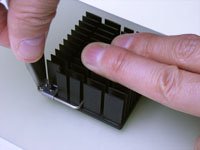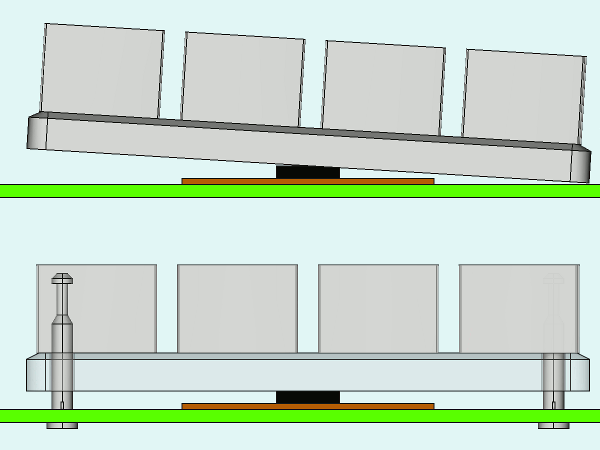 Small PCB Area
Mounting pins only require 1.8mm[.071"] diameter holes in the PCB.
Small footprint greatly reduces the amount of PCB space sacrificed for heat sink attachment, minimizing or eliminating the need to move board traces.
Stable & Robust
Heat sinks are mechanically attached to the PCB instead of the chip package or substrate.
Shock and vibration loads are transferred to the PCB
instead of the chip and solder balls.
Location Guide
Heat sink location and orientation is precisely set by anchor and pin. The possibility of damaging the chip, heat sink, or thermal interface material d uring installation is greatly reduced as well as the possibility of installing t he heat sink in the wrong orientation or location.
Minimize bare-die damage during heat sink instration
Exposed dies can be damaged if the heat sink attachment load is applied to the edges or corners of the die. This can happen if the heat is tilted during installation. If the anchor pins are located inside of the heat sink footprint, they will act as guides when the heat sink is installed. The tight clearance between the anchor pins and the clearance holes will greatly reduce the ability of the heat sink to tip or tilt during installation, preventing contact with the edges or corners of the die.
Pre-Assembled
Heat sink comes pre-assembled with clip, ready for installation.
It come easy to supervise parts and station.
Easy-Install
Press and slide to install. Easy!
Installation Procedure
Guidance for installing procedure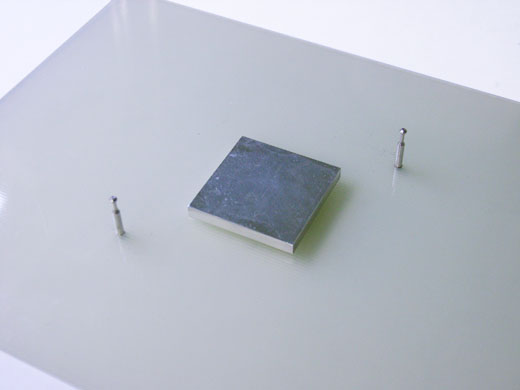 1. Align heat sink with chip and mounting pins.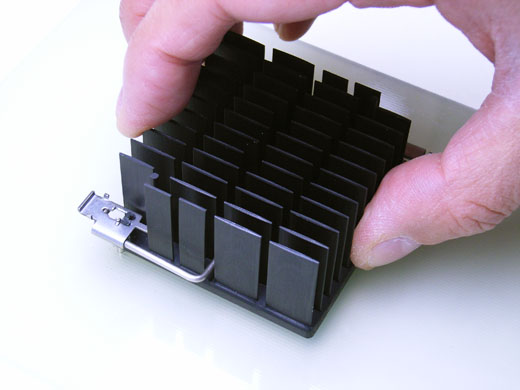 2. Insert pins into anchor holes.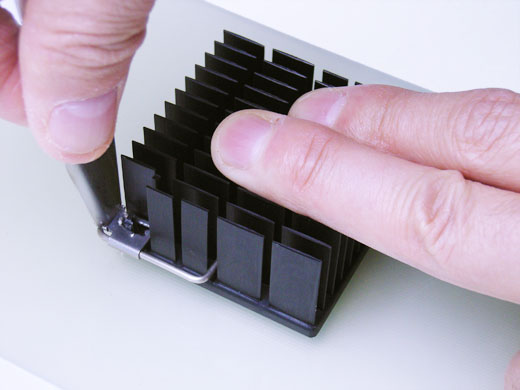 3. Set clip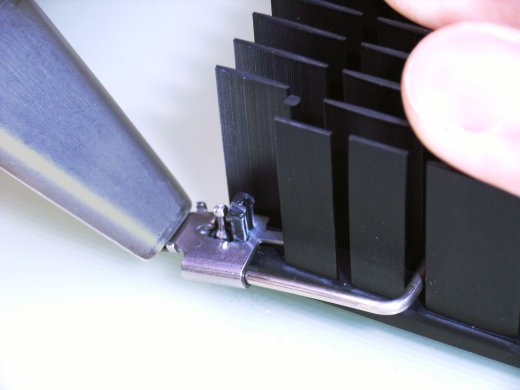 3-1. Press and lock anchor slides.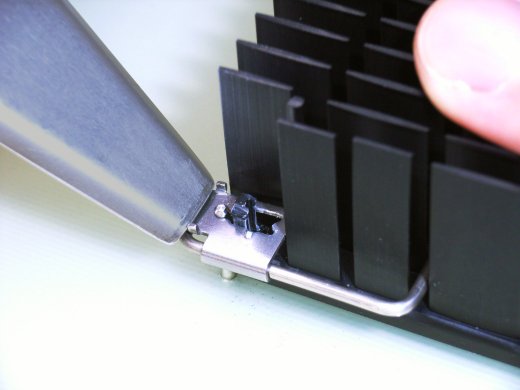 3-2. Press and lock anchor slides.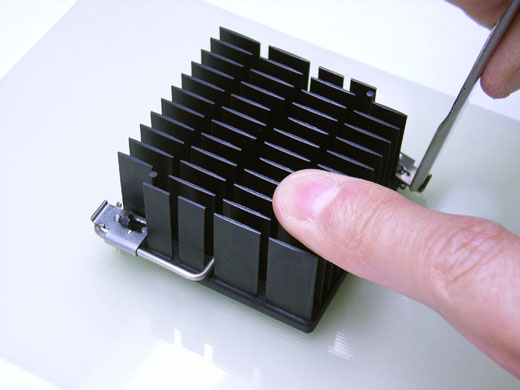 4. Reverse side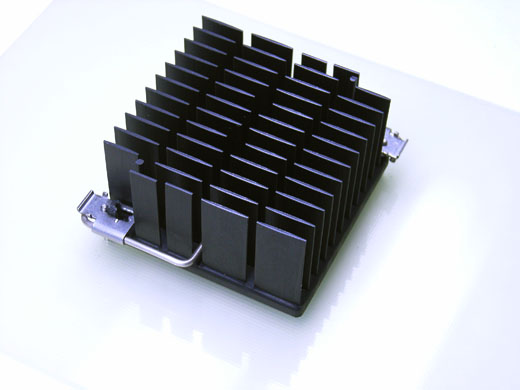 5. Done!
Removal Procedure
Removal procedure can be done in the reverse order of the installation procedure.
If a phase change material is used with the heat sink, remove all of the phase change material, and make sure there is no residue left on the heat sink or chip surfaces. Apply a new piece of thermal interface material after cleaning.
Related Information
QuickSet Series heat sink
Shock and Vibration Test
Attachment accessory